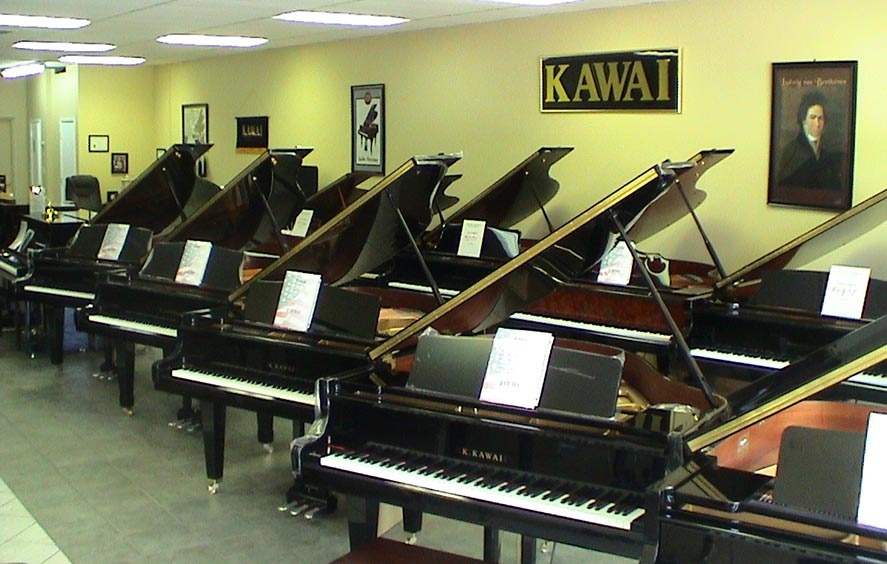 Quality, value and service – these make up the foundation that our company was built upon. With more than 65 years in the piano industry, our experience has taught us that not everyone needs or can afford a Steinway or Bosendorfer. On the other hand, when a customer spends their hard earned money, they expect good quality.
That's one of the things that separate us from our competition, that we sell quality pianos at affordable prices. We not only sell concert quality pianos, we also sell beginner and intermediate ability pianos.
Our Hailun and Perzina Pianos are top quality pianos from Europe and Asia. These pianos are sure to meet the demands of the most discriminating players. The great news is that they cost 40% to 50% less than other pianos of comparable quality. The Young Chang Piano compares favorably in quality with the other pianos from Asia such as Yamaha and Kawai. The Weber Piano on the other hand is more of a European style piano, much like a Seiler or Schimmel. The biggest difference with Young Chang and Weber is that THEY COST LESS!
Our used selection of upright and grand pianos go through a thorough cleaning, repair and tuning process before they are placed on our floor for sale. They are inspected and certified by independent piano technicians. This assures you that you can find a top quality piano that will last, without overspending.
All of our new pianos come with factory guarantees and our 100% customer satisfaction guarantee. All of our used pianos also come with these same guarantees.
We have used pianos made by Steinway, Yamaha, Kawai, Baldwin, Chas. Walter, Chickering, Knabe, Wurlitzer, Kimball and many more. With over 50 different brands, models, styles and finishes, you're sure to find the right piano at the right price!
Our lifetime trade up policy lets you upgrade your 1st piano at any time in the future and receive 100% full credit for your original purchase towards any other piano that we represent.
Visit one of our stores and find out for yourself:
"PIANOS COST LESS AT THE GREAT AMERICAN PIANO COMPANY "